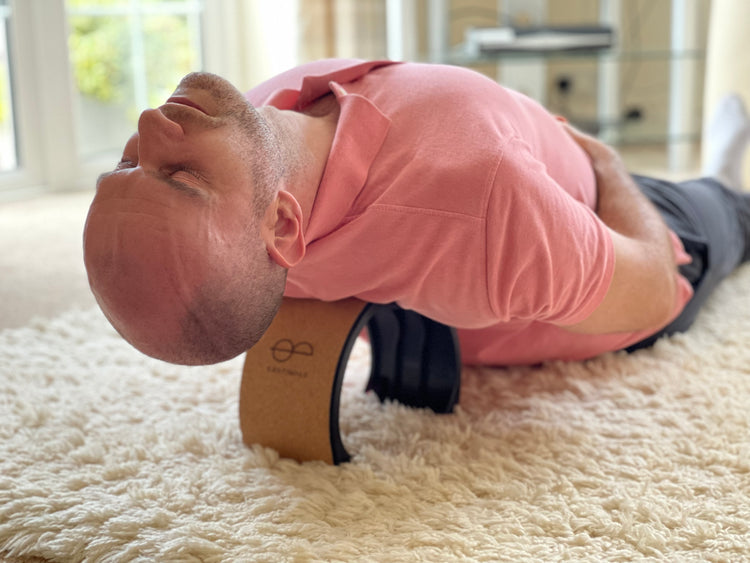 Get Relief From Neck, Back & Ankle Pain With Yoback in Just 5 Minutes.
Buy the Yoback Today and Start Getting Relief Tomorrow
📅30 Day Money Back Guarantee
💳Buy Now Pay Later With Klarna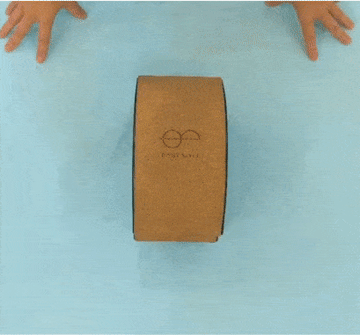 The World's First Three Piece Back Roller
The Yoback's patent-pending design gives you three different levels designed to help you stretch tight neck, back and calf muscles and increase your joint range of motion whilst being comfortable and pain-free.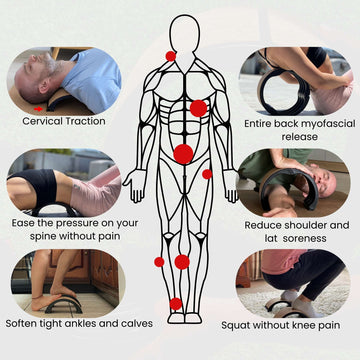 Stop Your Suffering & Experience True Relaxation
😀Reduce stress and anxiety.
😀Relieve joint & back pain.
😀Get better sleep.
😀Put an end to persistent neck pain and headaches.
😀Start your day with renewed energy.
😀Stand tall and confident with improved posture. 
🥇Yoback Saves You Money, Energy and Time
We get it. As a tired adult juggling work, family, and other stress, it's hard to find the time and energy to prioritise your health. With Yoback, there's no need for endless pills, never-ending doctor's appointments, or hour long yoga classes Simply lie back in a position that gradually feels better and better with no effort required.
massage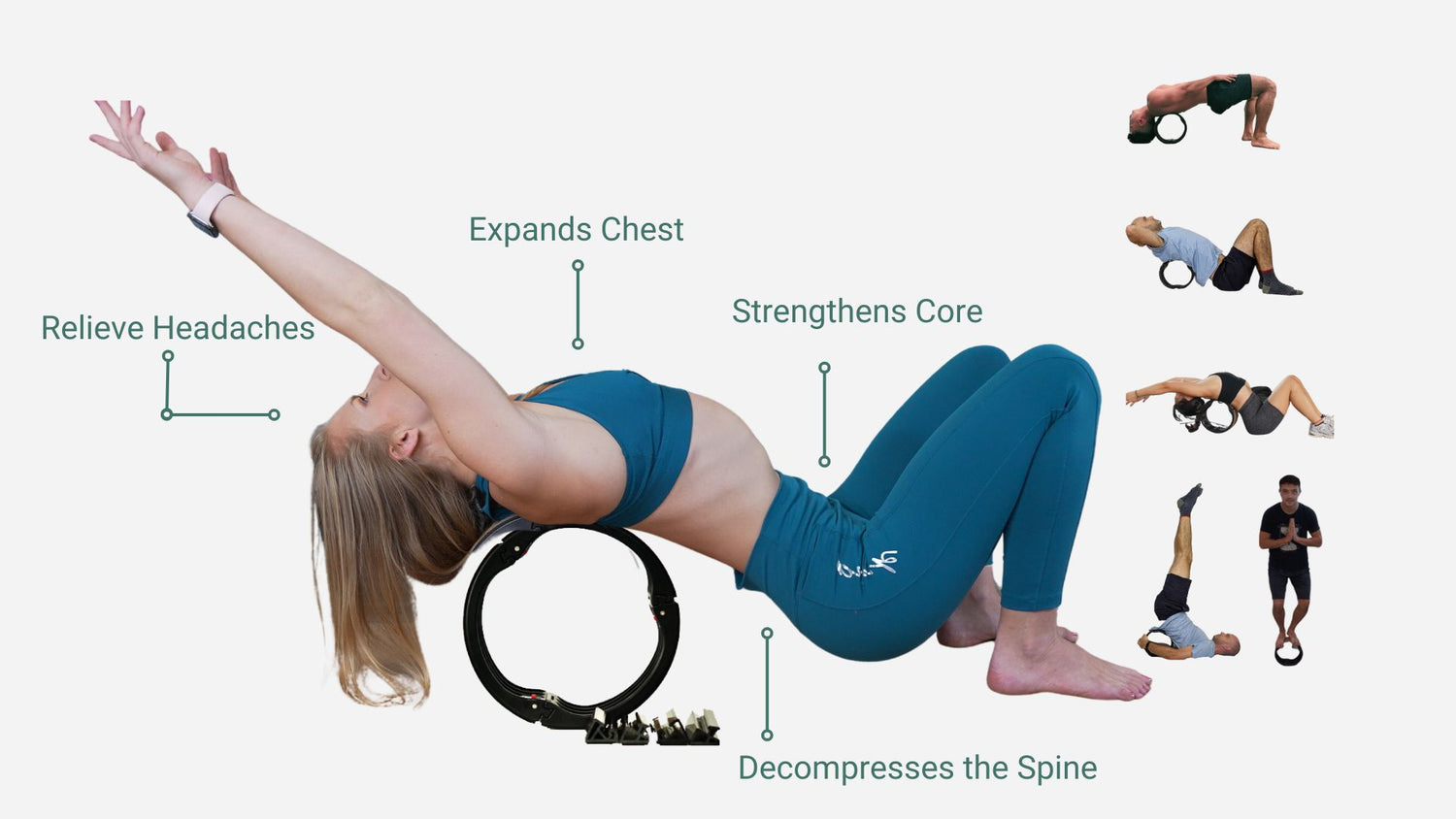 relax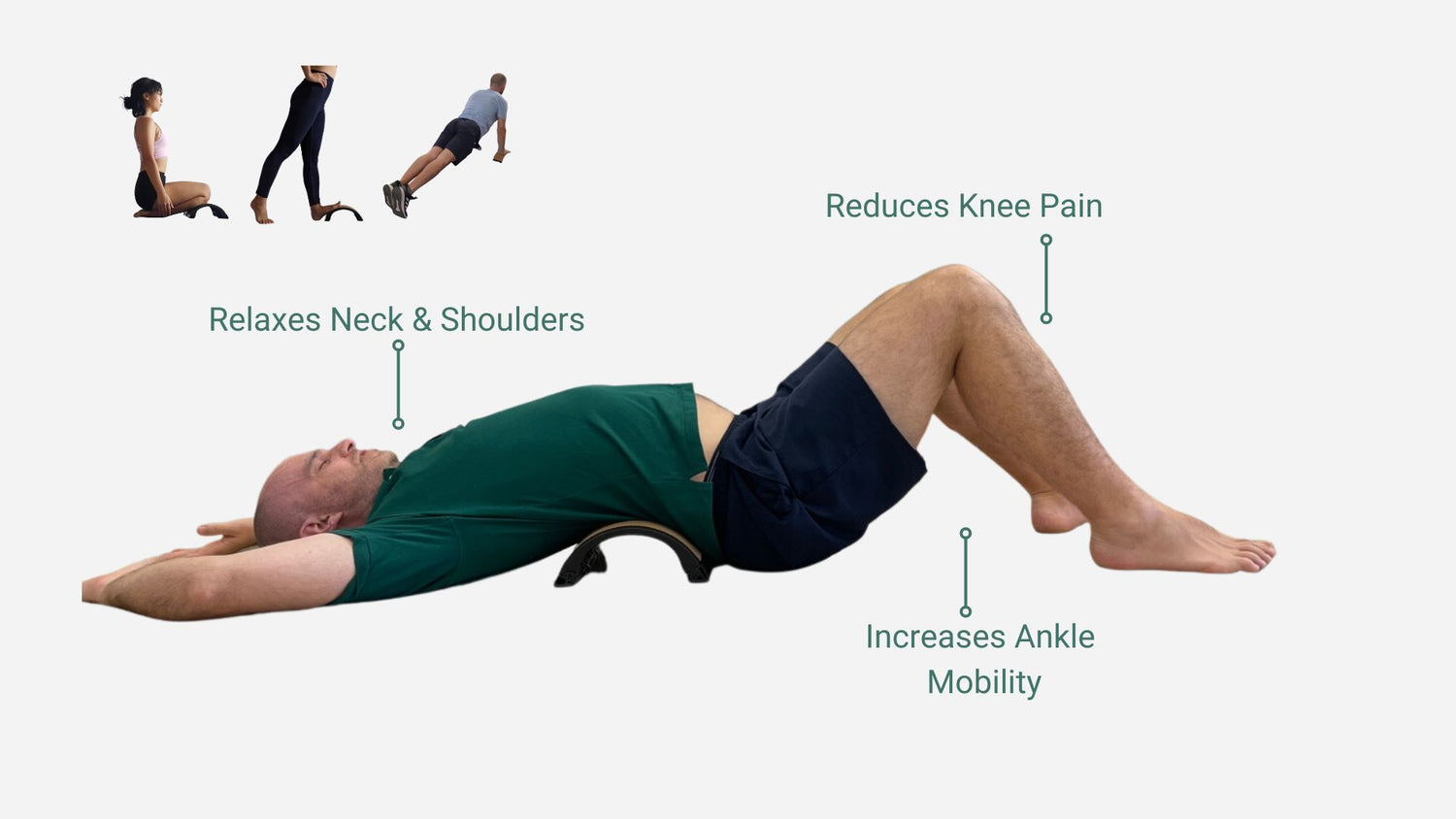 Sale price
£67.99
Regular price
£79.99
Free 48-hr Shipping | 30 Day Money Back Guarantee | Free Returns | 5 Year Warranty
Don't Pop Another Ibuprofen. Pick Up the Yoback Instead.
Traditional pain relief products treat symptoms, not causes. Massages, painkillers and chiropractors may mask the pain, but your underlying issues remain.
The Yoback's innovative, multi-piece design helps to:
  • Promote better blood circulation.
  • Decrease inflammation.
  • Fix muscle imbalances.
  • Melt away muscle tension and joint pain.

It offers a simple, effective, and affordable solution that provides a quick, relaxing full-body stretch in only 5 minutes. It's lightweight and compact and can easily be stored in your backpack, home or office for relief anywhere, anytime.

The Yoback also comes with a 30-day money-back guarantee, free returns and optional FREE 30-minute online personal Zoom calls to demonstrate how to adapt the Yoback to your specific needs. FOR LIFE!
• Buy Today & Get a Free Exercise Ebook (Valued at £12.99) With Every Yoback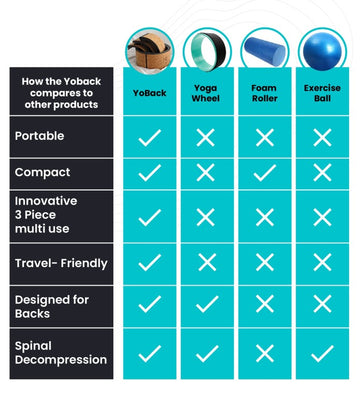 Better Than Your Foam Roller
🙋‍♂️Hands up if you actually enjoy the pain of rolling on a foam roller..
How often do you use the products you already own? Is it because they're a hassle to use, don't provide the relief you need or are too painful to use?

With the Yoback, you can effortlessly relax and massage your entire body from head to toe quickly, easily and painlessly.
Chiropractor & Physio Approved!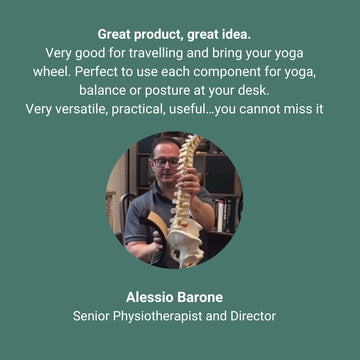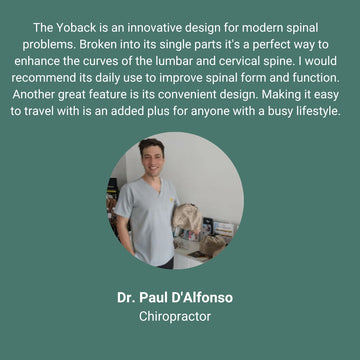 I Made This to Stop My Back Pain, & Now My Chiropractor Is Selling It in His Clinic!
After injuring his back at 12 years old, Gary the founder of the Yoback, spent years relying on chiropractors, painkillers, and a cluttered apartment filled with various products. Recognising the lack of a pain free, portable, and versatile solution to alleviate his pain, Gary went on a three-year journey with his partner, AhYoung, to create the perfect product capable of a painless full body stretch. Read more about our journey here.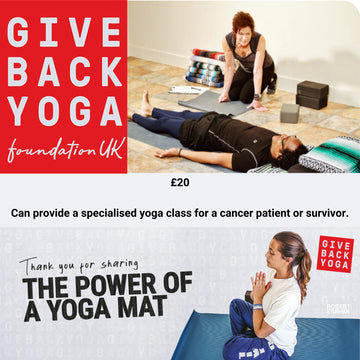 Giving Back to Those in Need
We're donating 1% of every purchase towards providing a specialised yoga class for a cancer patient or survivor through Give Back Yoga Foundation UK.
Previously we donated over £300 for yoga mats to help yoga teachers lead classes for prisoners, veterans, and people facing physical and mental illness.
From Chronic Pain to Total Relief: Yoback Customers Share Their Stories
Trusted by over 1000 customers in 21 countries who have used it to provide relief from knee pain, back pain, muscle soreness and increasing flexibility.
"Start feeling better like I do. I feel awesome now because I use this everyday."
FREQUENTLY ASKED QUESTIONS
Questions We Often Hear
How does it differ from a foam roller?
Foam rollers don't fit in between your shoulder blades to provide the deep stretch your back craves nor are they versatile enough to stretch your whole body.They can also be very painful to use and if you're in pain already, the last thing you need is more pain.
Isn't it expensive?
The average chiropractor costs £60 per session, and you rarely go once. Yoback is an investment in your long-term health and well-being.
Think about the countless hours and money you've spent on appointments, treatments, and medications.
With Yoback, you're gaining a lifelong tool that provides immediate and lasting relief, reducing your reliance on other expensive alternatives.
Doesn't that now sound like a bargain?
Will it fit me?
We know that everyone's body is unique, which is why Yoback is designed to accommodate different body sizes and shapes.
We provide clear instructions on how to use Yoback effectively, ensuring that you get the most out of your device and target the areas that need attention the most.
We are even available for a one on one video call after your purchase to help you find the perfect way for you and your body.
How long will it last?
The Yoback is an investment in the long term. It's incredibly strong, unlike foam rollers or other rollers we've seen.
If yours does break due to a manufacturing defect, we'll replace it free of charge with our 5 year warranty.
Is it safe?
The Yoback is designed with your comfort and safety in mind and it's been lab tested to have a breakpoint of over 250 kg (500 lbs).
Each piece locks into place to stop it from sliding out, and the rubber soles on the feet stop it from slipping during use.
Cork is also very grippy, and actually grips better when wet.
Will it work for my medical condition?
As with most products, if you have a medical condition it's always recommended to check with your doctor first.
Check out our medical disclaimer for more info.
How to care for the cork mat?
A cork mat has many benefits over plastic mats, because they are easier to clean and maintain. Cork is also naturally antimicrobial meaning it's resistant to bacteria growth.
Use either a 50-50 water-white vinegar solution or a mixture of natural soap and water for proper cleaning of your cork mat. Then wipe it down with a cloth and leave it to dry.
What if I want to return it?
We recommend that you use the Yoback for at least 20 consecutive days (or close enough to that) before asking for a refund. This is because it can be sore to begin with and your body will take some time to adapt.

If it's still not right for you, simply drop me an email at gary@eastnole and we can arrange returning the Yoback.

You can learn more in our refund policy page.