Our Journey
It's mad for us to think that an idea we had on a train in Sri Lanka and scribbled onto a napkin in a bar in Vietnam ended up helping hundreds of people around the world with their back pain. Watch the interview with Gary, the founder or read our story below.
How the Yoback Came To Life
Gary and AhYoung were on a super crowded train ride in Sri Lanka. Gary, who's had suffered from back pain for almost 20 years, had to stand the whole six hours. AhYoung got to sit, but Gary was in a lot of pain. He wished he had one of his numerous tools from home to help stretch his sore back, but all of them were too big to travel with.

When they got home, Gary had a great idea! They could make a small, light collapsible wheel that could be taken anywhere. That's how they came up with Yoback, a little tool to help people with bad backs like Gary.

Creating Yoback wasn't easy, though. Their first model was too heavy and broke easily. They hired 2 different manufacturers to make it, but that didn't work out either. They kept trying, though, and after three years and 12 different versions, they finally got it right.

They started a fundraising campaign on a website called Kickstarter and got support from 334 people in 21 different countries, raising over £22,000 ($30,000) from their initial goal of £3,000 ($5,000).

Yoback was shipped to it's backers in June 2022, and since then it has helped over 500 people around the world. Gary and AhYoung aren't a big company, but they've worked hard to make and sell Yoback. Even Gary's chiropractor thinks it's great and sells it in his clinic!
What Does Eastnole Mean?
'east'+'nole'
Eastnole is a fusion of two concepts: the direction of the sunrise and the beauty of the sunset, encapsulated in the Korean term "nole" (노을).
As a sufferer of chronic pain myself I know what it's like to wake up and go to bed feeling in pain. Sometimes you feel like all hope is gone and accept that to be your life.
But with Yoback, tomorrow is another beautiful day to restart your life pain-free.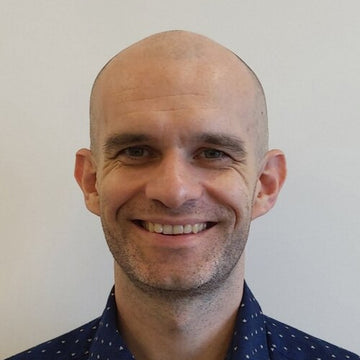 Founder
Gary Watts
Gary is a PE teacher who has suffered from back pain for over 20 years, the Yoback was his idea as a way to cure his own back pain when out of the house. His Yoback should have it's own passport after travelling to 6 different countries with him.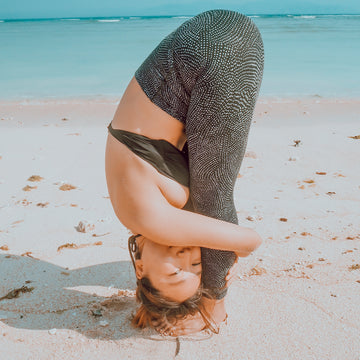 Design Project Manager
Ah Young Kim
AhYoung's the brains and beauty behind the operation. She has experience in sales through various Kickstarter projects such as Peak Design, Nomatic and more. She's also an awesome yogi and 200 hr RYT yoga teacher.
Let customers speak for us