What Does Eastnole Mean?
'east'+'nole'
Eastnole is a fusion of two concepts: the direction of the sunrise and the beauty of the sunset, encapsulated in the Korean term "nole" (노을).
As a sufferer of chronic pain myself I know what it's like to wake up and go to bed feeling in pain. Sometimes you feel like all hope is gone and accept that to be your life.
But with Yoback, tomorrow is another beautiful day to restart your life pain-free.

Our Journey
It's mad for us to think that an idea we had on a train in Sri Lanka and scribbled onto a napkin in a bar in Vietnam ended up helping hundreds of people around the world with their back pain. Watch the interview with Gary, the founder or read our story below.
How the Yoback Came To Life
The idea for the Yoback first came after my partner AhYoung and I were travelling on an incredibly crowded train in Sri Lanka. AhYoung managed to get a seat, but I had to stand (or sit on the floor) for the entire six-hour journey.
I've had back pain for almost two decades, despite only being in my thirties, so at the end of the journey my back was screaming in agony. All I could think of was how much I wished I had one of my many back-stretching tools from home.
Unfortunately, they were all too big to travel with.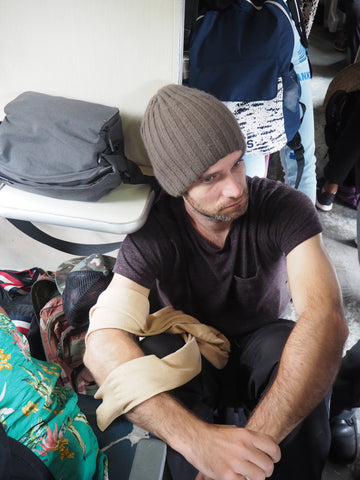 Me looking very unhappy sitting on the floor of the train about four hours into the journey!
When we returned home, inspiration struck. What if we could create a portable tool to alleviate muscle aches and pains?
There are so many devices out there, but they're all designed to stay at home, but back pain (and other pain) follows you everywhere!
That's when the concept of Yoback was born—a handy gadget designed to help people like me with persistent back issues.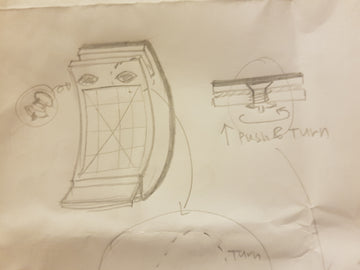 One of the earliest sketches of the Yoback
The journey to create Yoback was challenging, to say the least.
Our initial design was far too heavy and broke easily. We partnered with two manufacturers (getting scammed out of £3,000 in the process!), but neither could produce what we were looking for. Yet, we remained persistent.
We finally got it right after three gruelling years, five engineers, a supportive manufacturing partner, and twelve iterations.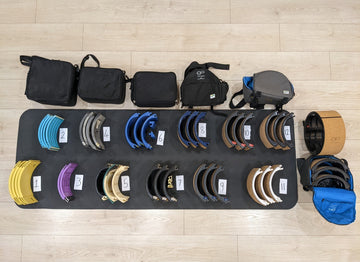 Three years worth of prototypes
Knowing nothing about business and e-commerce, I needed to learn about website design and marketing, so I joined a mentorship programme to learn everything.
The problem was the calls were at 2 a.m. and I have a full-time job.
After six months of no sleep, we launched a crowdfunding campaign on Kickstarter in November 2021.
The response was overwhelming; we received support from 334 backers across 21 countries, exceeding our initial target by raising over £22,000 from a modest goal of £3,000. We even beat our target in less than 24 hours!
We shipped the Yobacks to our backers in June 2022, and since then, it has helped over 1000 people worldwide! Even my chiropractor thinks it's great and sells it in his clinic!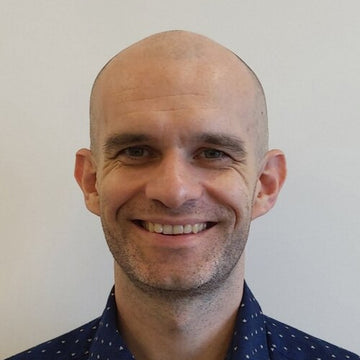 Founder
Gary Watts
Gary is a PE teacher who has suffered from back pain for over 20 years, the Yoback was his idea as a way to cure his own back pain when out of the house. His Yoback should have it's own passport after travelling to 6 different countries with him.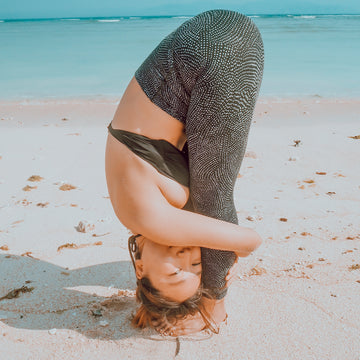 Design Project Manager
Ah Young Kim
AhYoung's the brains and beauty behind the operation. She has experience in sales through various Kickstarter projects such as Peak Design, Nomatic and more. She's also an awesome yogi and 200 hr RYT yoga teacher.
Sale price
€80,95
Regular price
Free 48-hr Shipping | 30 Day Money Back Guarantee | Free Returns | 5 Year Warranty
Don't Pop Another Ibuprofen. Pick Up the Yoback Instead.
Traditional pain relief products treat symptoms, not causes. Massages, painkillers and chiropractors may mask the pain, but your underlying issues remain.
The Yoback's innovative, multi-piece design helps to:
  • Promote better blood circulation.
  • Decrease inflammation.
  • Fix muscle imbalances.
  • Melt away muscle tension and joint pain.

It offers a simple, effective, and affordable solution that provides a quick, relaxing full-body stretch in only 5 minutes. It's lightweight and compact and can easily be stored in your backpack, home or office for relief anywhere, anytime.

The Yoback also comes with a 30-day money-back guarantee, free returns and optional FREE 30-minute online personal Zoom calls to demonstrate how to adapt the Yoback to your specific needs. FOR LIFE!
• Buy Today & Get a Free Exercise Ebook (Valued at £12.99) With Every Yoback
Since a ankle/foot injury from CrossFit I've been undergoing physio. The injury is complicated due to other histroic injuries in the same calf, a flat foot, and weakening of support for my longitudinal and transverse arches. The nature of the curved elements on Yoback allow me to both practice my calf raises at an incline and stretch the calves - both recommended to me by the physio and ortopaedic surgeons in order to strengthen tib post and reduce pressure that may be causing some nerve related issues. Additionally, I get upper back/lower neck pain (don't so many of us with our desk jobs these days) and Yoback is great for getting in between my shoulder blades and allowing a more comfortable and effective stretch, unlike the balls and rollers I have previously used. Pricey (hence one star taken off) but well made and in the UK too. Recommended!
Love it. Really alleviates low back pain.
Absolutely love it! The stretch I can get for my ankles, calves and hamstrings is unbelievable. So much better than wall stretches. I'm going to use the Yoback more for full body mobility too. I would definitely recommend.
I was sceptical but just loving the Yoback for strength stretching , a few minutes each day is really making a difference to my general strength and energy levels. Sliding the end pieces to the smaller curved pieces is still taking me a bit of time.